Mobile applications should be simple, and Microsoft are moving in the right direction with the new Office app. This unifies Word, Excel and PowerPoint under a single app, whilst saving on storage space and introducing new features.
One of the new features which comes with the Office app is the integration with Office Lens. Office Lens is a tool you can use to enhance these apps, such as by taking a photo of a whiteboard and converting it into a Word or Excel document. You can also scan PDFs and digitally enhance the photos you take to make them more suitable for digital collaboration.
The new Office app aims to make the most of the mobile form factor and the way people use their mobile devices:
Quickly and easily create a new PowerPoint presentation with pictures from your phone
Take quick notes and scan QR codes
Access and transfer your documents between devices, making it easy to switch between them on the go
Support for third-party storage services, including Box, Dropbox, Google Drive and iCloud.
Microsoft are also working on implementing new features to further enhance the mobile Office experience. Some highlights include:
Word Dictation: introduces voice commands in Word, and allows you to use speech-to-text with a simplified interface for easy formatting
Excel Card View: breaks Excel table rows into cards; a more mobile-friendly way to view and update your Excel spreadsheets
Outline to PowerPoint: utilises PowerPoint Designer to instantly convert your presentation summary into a PowerPoint with proper styling and formatting
The Office app is available on both iOS and Android devices and can be downloaded from their respective app stores. For a full summary of the app, plus demonstrations on both new and upcoming features, you can visit Microsoft's blog here.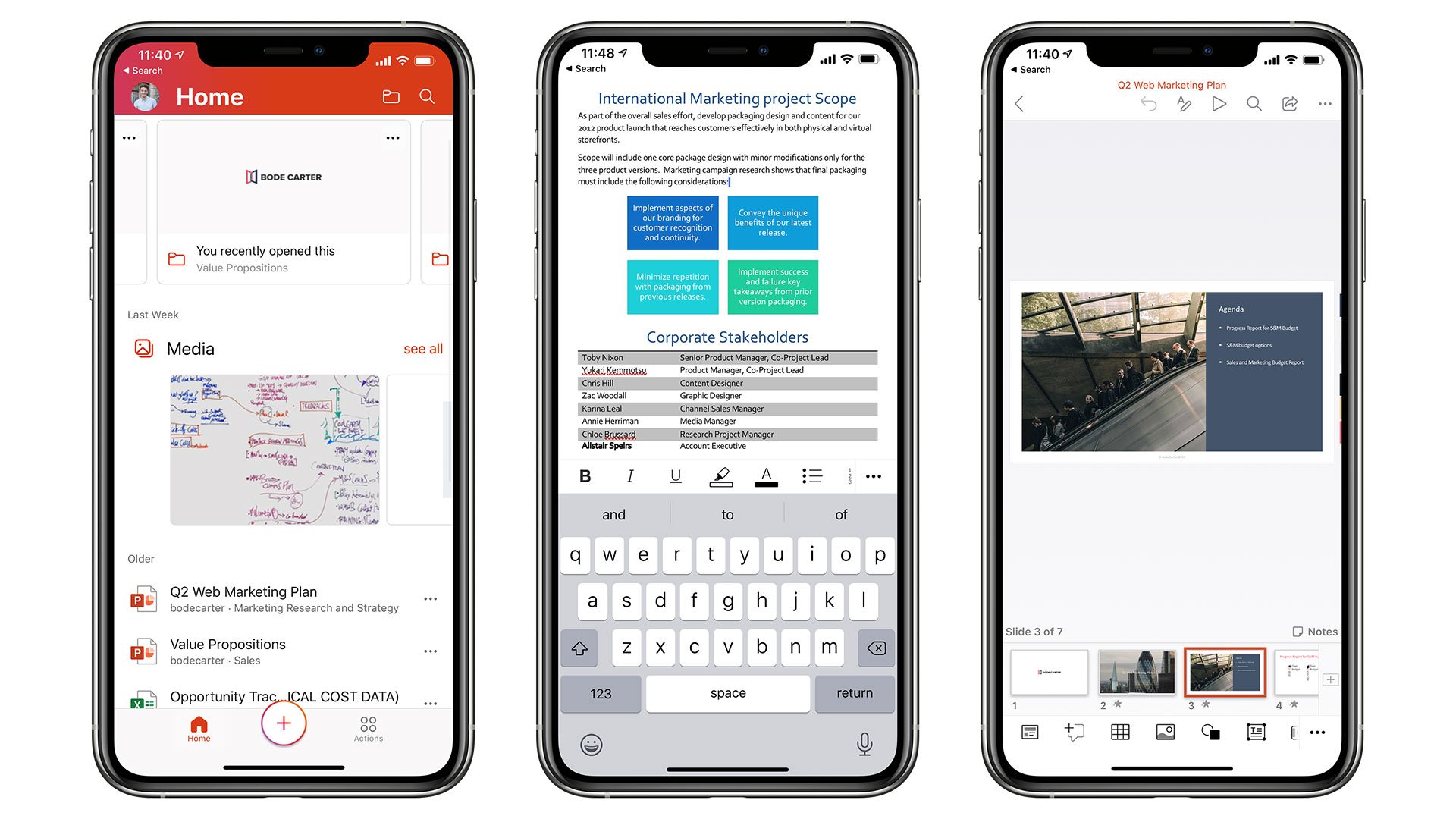 Can you roll it out via Intune?
As the app is available on both the iOS Store and Google Play Store, it can be deployed via Intune just like any other store app.
How does this benefit organisations?
To accommodate the release of the Office mobile app, Endpoint Manager has been updated to support the deployment and management of the application with App Protection Policies on iOS and Android.
With both the Office app and Endpoint Manager, you will be able to target corporate data within the applications and control where files are stored, ensuring that corporate files are not accidentally moved to personal storage areas, and control how information can be copied and pasted.