Yammer has been around a long time in Office 365, with Microsoft originally acquiring it in 2012. At the time it was the best-in-class enterprise social networking tool for business, but over the years it has faced some stiff competition from Workplace for Facebook and Slack to name a couple.
For me, I was involved on the journey from the beginning and was fortunate to work with an organisation who immediately adopted it. In fact, it became the main way that our company information was shared and had almost 100% engagement in that organisation.
But many other companies struggle to really get the engagement and it can become one of the forgotten services in Office 365. In recent years Microsoft have invested heavily in new features and modernising the experience which has given it freshness. It now integrates with other services in Office 365 and if enabled, when you create a new Community, it will create a related Office 365 Group to connect the services.
In this article I will be going over ideas I use, that I have seen success with, to improve Yammer engagement across your organisation and hopefully some of these will help you to push a tool which is becoming more important in the Hybrid Working era.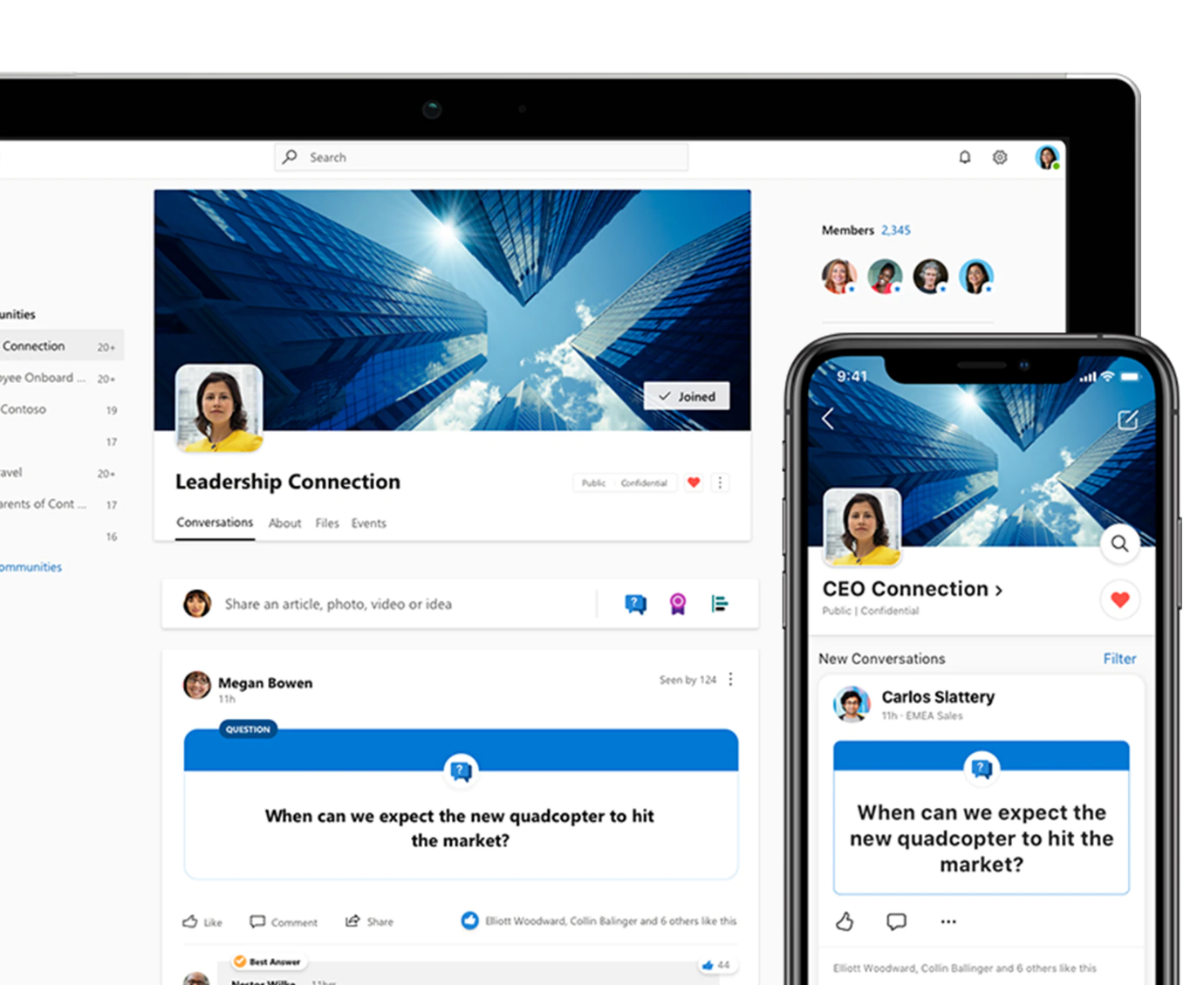 Executive Involvement
This may seem a challenge, but it genuinely helps in getting the organisation engaged. Two recent examples involved a member of a Leadership Team running a 'Community' around an interest he had, and another saw the head of an organisation posting informative but brief messages at least twice a week, and often more, in a 'Community' he set up for Leadership. That company had a high engagement score for Yammer and these posts and groups specifically saw better engagement.
Integrate to Teams
It is important to remember that Teams is not your Yammer replacement. Very rarely do people create open Teams with common interests and its role is very much focused on achieving business goals or objectives, but with Yammer it's designed to be an open forum of discussion. Pushing the Communities App into Teams, which sits next to the Teams icon, means everyone can jump between to the two. Even better, Yammer will now notify your Teams activity if your mentioned in a Yammer thread.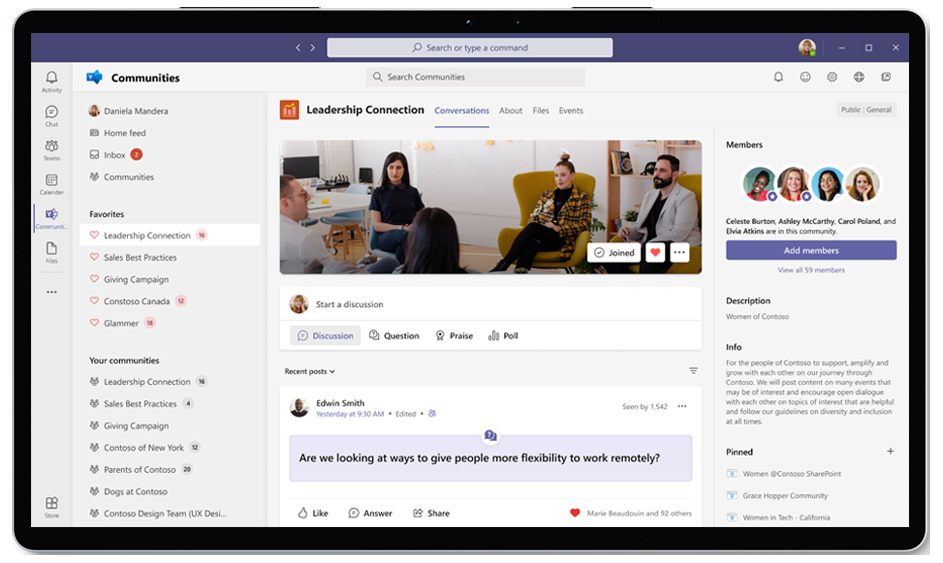 Introduce a Usage Policy
Not many know you can set a usage policy in Yammer and this not only offers the chance to notify new colleagues what they should post, but also why the tool is in place to support Social Enterprise engagement. It gives you the chance to ensure everyone understands why the tool is in place and, if you want to update this, then it allows you to one-time push it out for everyone to acknowledge.
Monitor the Communities
With any technology you can't just switch it on and walk away. Think about how you are going to monitor the communities and ensure that questions or posts are shared openly. This could be through a Champions programme or appoint a couple of "Yambassadors" to get involved. If a question is asked, but then unanswered for a couple of days, @mention someone who might be able to help. It's about helping the right people and not letting colleagues feel unheard.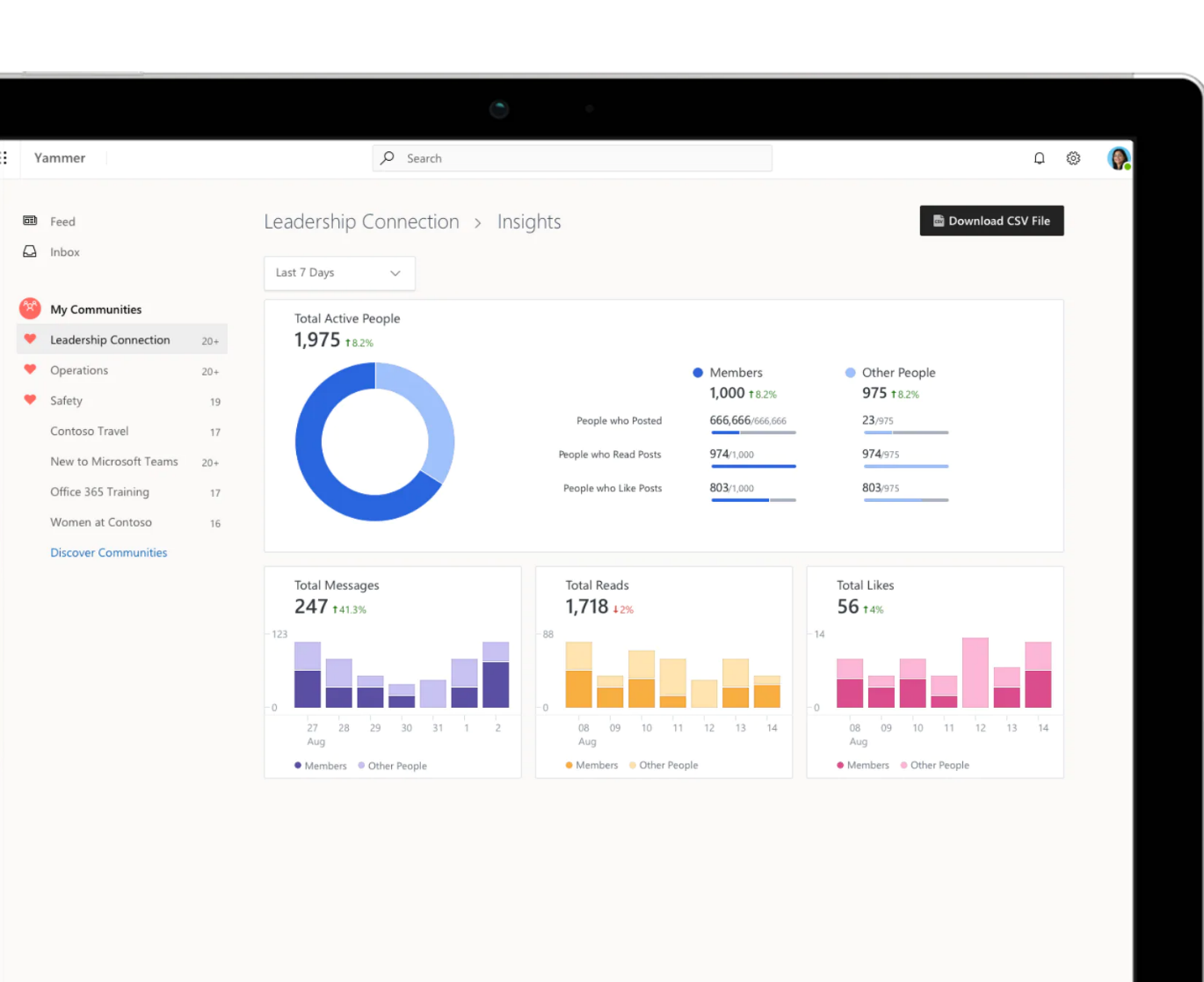 Highlight Key Events Only on Yammer
It's always great when key events happen like the company Christmas party (let's hope we have one this year) or an office move. Why not set a 'Community' up and only share information on that event in the Community? Maybe highlight what you're doing through another Communication tool like email or an Intranet, but focus images, polls and other engaging posts all within Yammer. I have seen this done before and everyone wants to know the latest and greatest updates, so will jump in to Yammer and find out.
In Summary...
Hopefully some of these useful tips will help you on your Yammer journey. If you want to know more or need help in how to get the best from Yammer, please get in contact!