Intranets can be a very powerful tool for the business to implement, with undeniable positive impacts on employee engagement and morale. In this article, I discuss the 5 most positive impacts an intranet can bring to help support anyone who is looking into an intranet solution or potentially considering upgrading their current intranet.
So what makes a "great intranet"?
There are several elements we consider to be crucial in having a successful intranet, so I wanted to bring them to the forefront of this conversation to help define what we mean by having a "Great" intranet.
Your intranet should become your number one tool for the communications team to send out or share any updates they have with the entire business; this provides confidence in knowing that employees have one place to come for news and company updates.
It is not enough to have a one-way communication tool which is why enabling engagement and community is so important. A successful intranet will have multiple streams of 2-way communication where you can provide feedback to the business, submit suggestions and new ideas or just get involved in topical conversations and forums with your colleagues.
Your intranet should be the place you start your day and an easy way for you to navigate to the tools or applications you need to use. Signposting the key resources ensures you don't have to remember all these links to multiple applications, you can come to the intranet first and then find what it is you're looking for.
Now we have the tools to collaborate with our colleagues. The intranet should be where all those key documents that you use are stored, it's where you should go if you need to find a template or a policy without wondering if you have the latest version. It becomes a place that holds the single version of the truth. We no longer need to send documents as attachments to our colleagues, we can start sharing links to the document instead.
Lastly, your intranet should help support and enable compliance making it easier for the business to follow processes and get the information they need to comply with any business rules or policies. Now that has been defined, let's get into the crux of this blog. The 5 most positive impacts of a great Intranet are...
1. Increase Employee Engagement
The intranet can become the go-to place where people can connect with their colleagues and start engaging in 2-way conversations with team members from all over the business. A more engaged workforce can increase productivity, company growth, employee morale and innovation.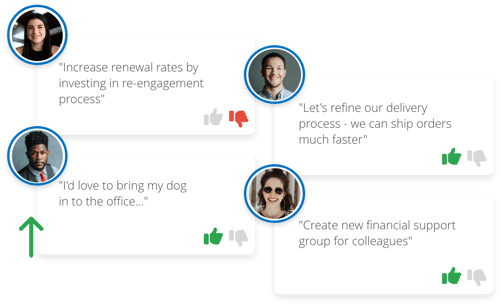 2. Creating a Recognition Mindset
Recognition and rewards should be made prominent across your intranet to demonstrate a great work culture where people are valued and rewarded for doing what they do best! The intranet can highlight all the great work that's not going unnoticed which in turn provides an example to all employees and creates a positive mindset between your colleagues.
3. Connecting the entire business
It can be easy for other locations of your company to become siloed or disconnected from other teams within the business. The intranet allows the conversations to take place where all employees can access and engage helping bring multi-locations together.
4. Improving communications
We see a lot of companies who have a problem with internal communications, either they don't have a standard process where all communications can be sent, they don't have the tools to provide engaging and interactive communications and also cannot track how well those communications have gone in regards to analytics. The intranet becomes the one place to come for all comms providing the detail they need.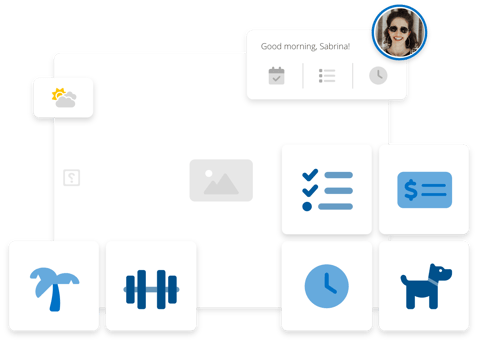 5. Improving search
How frustrating can it be when you can't find a policy or a template that you need to use or you scroll through many subfolders on file shares wondering where that document was saved and when you get there – is that document even the latest version? The intranet not only can manage versioning with documents, but it becomes a central repository to find what you are looking for, with advanced search and the use of metadata, it can be made easier to surface the content you need.
In Conclusion
There are many positives that an intranet can bring to your organisation and most companies either don't have one in place or their current intranet has become stale or outdated. It can be difficult to know what you are looking for as there are a lot of intranet solutions out there that provide a plethora of features.
I recommend thinking about the key reasons why you are looking into an intranet in the first place, and the current things you need help with that would make work better. You may also find that you have the technology already licensed if you are using the Microsoft 365 platform.