Microsoft have recently announced exciting news about SharePoint that will revolutionise content creation. They're making it easier than ever to create stunning, branded sites and pages that will seriously up your content game. Here's what you need to know:
Copilot in SharePoint
This new feature uses natural language and AI to help you author pages faster and collaborate with others in real time. Copilot takes your words and turns them into amazing SharePoint sites and pages, like having a personal assistant who helps you create stunning content, all while ensuring that everything aligns with your organisation's brand. Creating sites with Copilot is a breeze. Just use a brief prompt and Copilot will create a starter site for you, bringing in all the information you need from across your organisation. And if you're stuck, Copilot will work with you to edit and refine your content until it's perfect.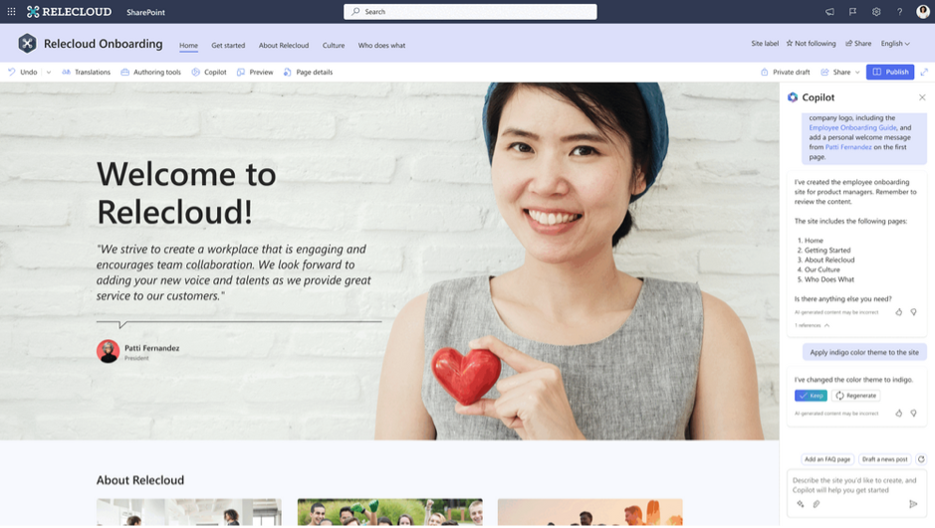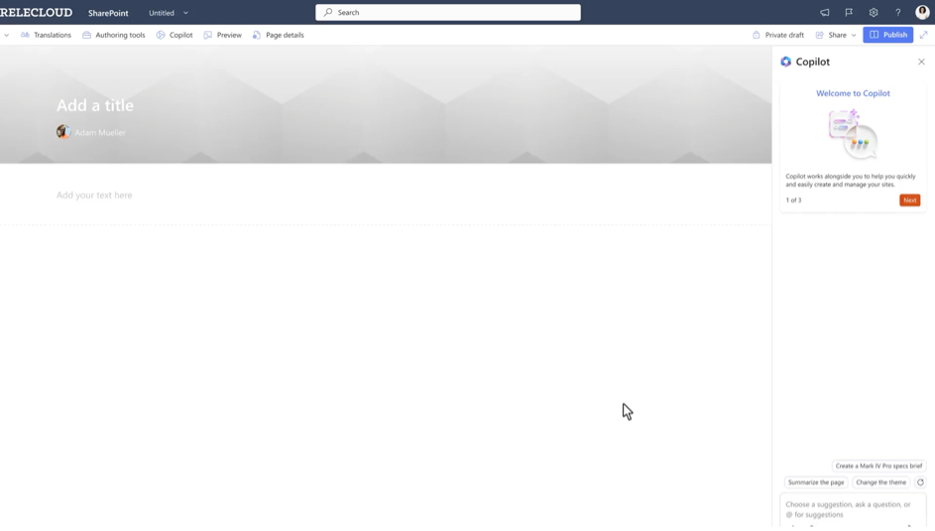 Aesthetic update
SharePoint is embracing images and videos in new ways to help you.create visually stunning sites and pages that truly represent your brand. Microsoft has invested in every aspect of great web design, from branding and theming to typography and fonts, grid and layout, video and imagery, and animations and motion. The new experience is built on the Microsoft Fluent Design System, ensuring that your content will look stunning and professional. Microsoft has also introduced the new Brand Centre in SharePoint, which lets you specify fonts, colours, logos, and other design elements that reflect the identity of your organisation. With the Brand Centre, you can easily reuse these branding elements across sites, ensuring that your organisation's brand is consistently represented throughout your SharePoint content. Plus, SharePoint provides the right guardrails to ensure that site owners align with your branding guidelines, giving you confidence that your brand is being represented effectively.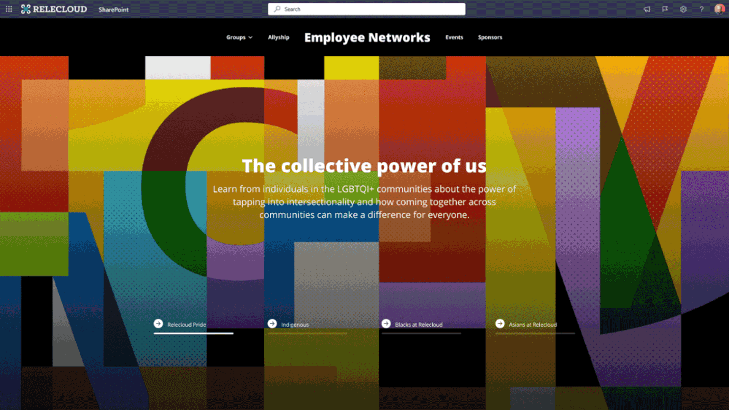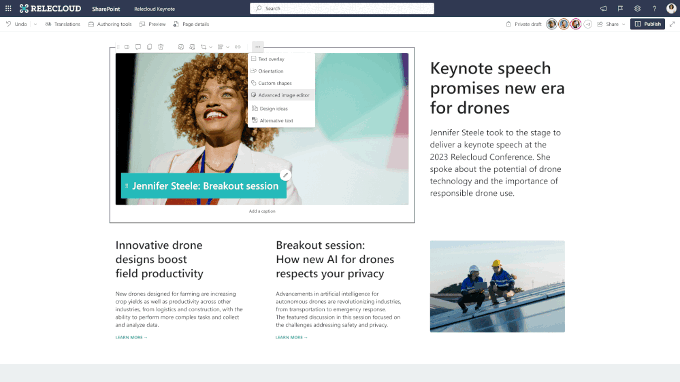 Integrations for SharePoint
New integrations into email, Teams, and Microsoft Viva allow you to engage with your readers in even more ways and measure the impact of your content. SharePoint news generates over one billion impressions every month, ensuring that your content is discoverable and reaches the right audiences. With the new integration of SharePoint pages into email, you can preview and send full news posts as emails to your readers' inboxes. Microsoft has also added six templates designed to look great in email and the web, making it easy to get started and create visually stunning content. When you connect your SharePoint page to a Teams channel, your content is available right in the hub for teamwork. Microsoft has made this simpler over the past year by enabling page editing right inside Teams and ensuring Connected Templates can include SharePoint pages as channel tabs. Usage of SharePoint inside Teams has more than doubled in the past year, making connecting pages a popular best practice to ensure content gets reach. Plus, Microsoft Viva is the employee experience and engagement platform built within Microsoft 365 and Teams. It brings together the tools and applications businesses need for communication and feedback, analytics, goals, and learning to continuously improve employee engagement and business performance.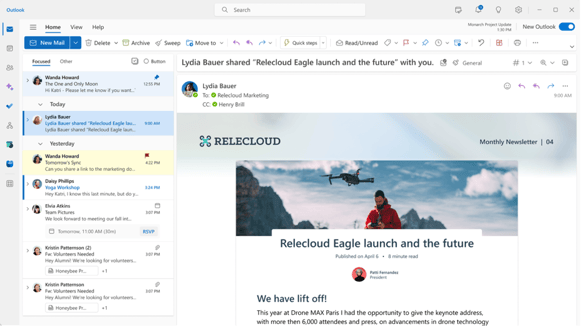 Collaborate in real-time with co-authoring in SharePoint pages
With the same Fluid framework that drives Microsoft Loop, multiple authors can work together in real-time on the same page or news post. It's like having a virtual brainstorming session with your team, all while crafting awesome content. Sharing pages is now just as easy as sharing documents, making it a breeze to get feedback and input from your colleagues. Plus, section commenting lets you review and approve content inline, making collaboration even more seamless.
Take your images and videos to the next level with SharePoint's new features
With the new image editor, you can take control of your visuals and add advanced editing capabilities like shape cropping, colour adjusting, filters, and text overlays. And with the updated Stream web part, you can stream all types of video inside your pages, including single and multiple videos with folders and playlists. Plus, the new Video Page templates make it easy to highlight your videos and create branded pages that showcase your content. Microsoft has also introduced the new content pane in SharePoint, which makes it easier and faster than ever to build pages that feature lots of content. You can quickly browse and add content from across your SharePoint sites, and the content suggestions feature automatically recommends relevant content based on what you're working on. Plus, the content pane suggests layouts automatically, so your content looks stunning and professional.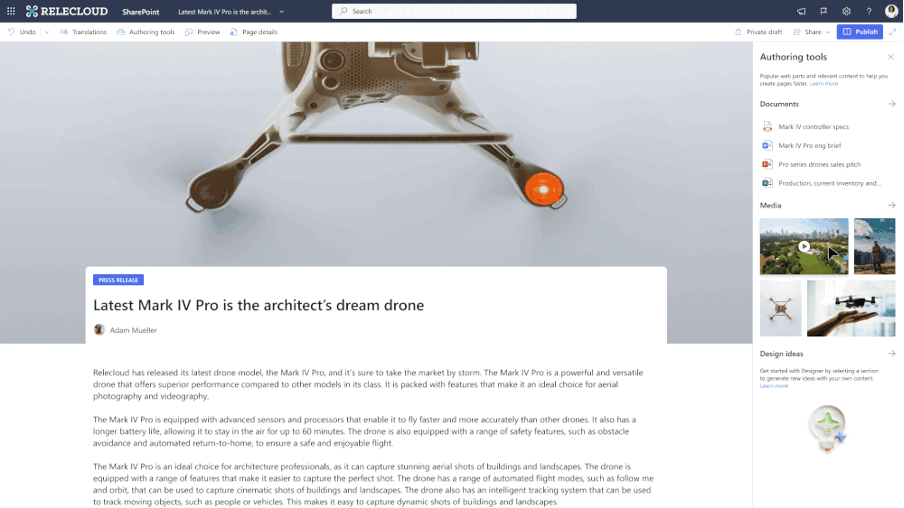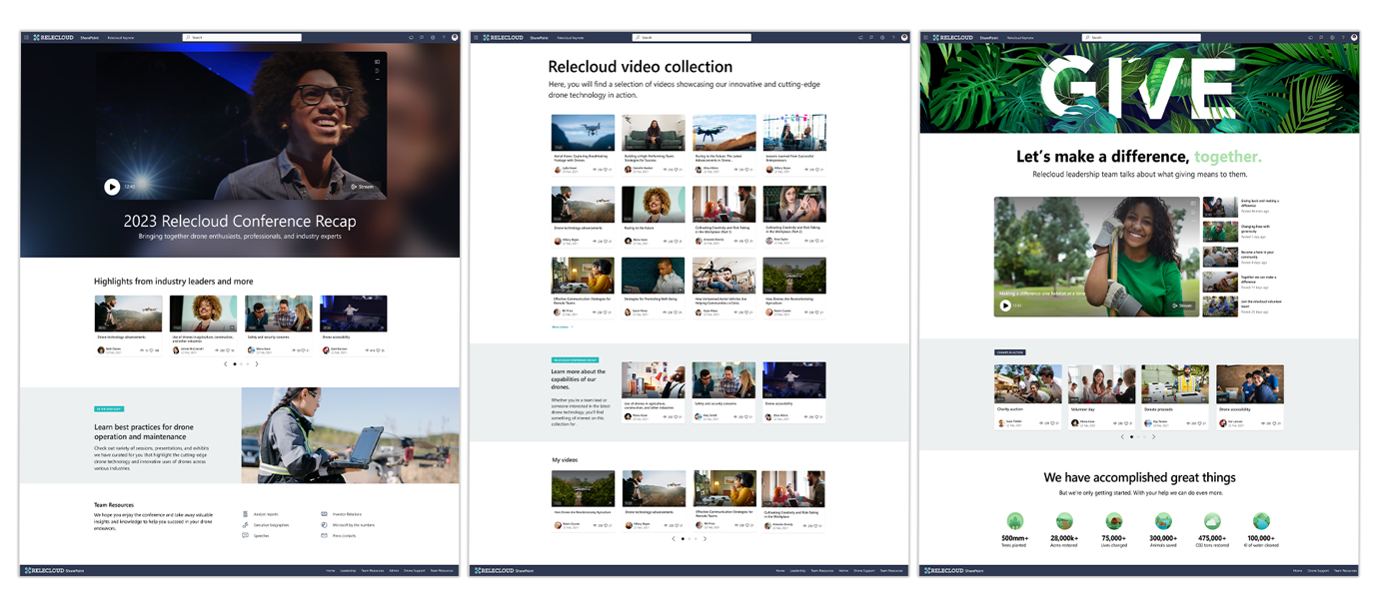 In conclusion...
Microsoft's new innovations for SharePoint are exciting and will undoubtedly transform the way we create and share content. From the new start experience to the improved aesthetic capabilities and integrations with Microsoft Viva, Microsoft is making it easier than ever to create visually stunning and engaging SharePoint content. We hope our clients and partners are as excited about these new features as we are and look forward to using them to create compelling SharePoint sites and pages.