Power Automate, previously known as Microsoft Flow, is a tool which enables users to take every day or repetitive tasks and automate them. By seamlessly connecting to other data sources such as Dynamics 365, Microsoft 365, SharePoint and many other options, businesses are able to set up 'flows' that can complete repetitive tasks when certain trigger events occur. Overall, this frees up colleague workloads and allows them to spend more time focusing on bigger tasks. Below are a few examples of how Power Automate can help your organisation.
Streamline Everyday Tasks
One of the main purposes of Power Automate is to be able to take every day repetitive tasks away from colleagues and automate them into a seamless process that requires little to no user input.
For example, when we think about how many emails you can receive daily we understand that these email tasks require users to spend time inputting information, facts, figures or any key and vital information, and these activities can easily be reproduced by using Power Automate and email templates. With Power Automate, a trigger can be set on a daily occurrence to take this information from several different places, input all this information into an email template and then send this email as a high importance email to a group of recipients.
Improve Productivity
Colleague productivity is integral to your success. If you can make substantial gains from your workers within a short amount of time, then you will note significant improvements on the bottom line.
The good news is that with Power Automate you can achieve this due to its efficient completion of work within a short amount of time. Using automation, you can control the handling and movement of substantial amounts of data with minimal effort. Its overall effectiveness helps to reduce the need for manual work, which takes up large amounts of time. It is also able to reduce the amount of user error which is involved with these business processes and increase not only efficiency but can also increase the overall customer experience with this reduction in time.
For example, you can reduce the need for user engagement with customers when going through order purchasing processes by having an automated system which collects and stores all the data, contacts the necessary members of staff required for the ordering process and then handles the engagement with the customer once the entire process has been completed.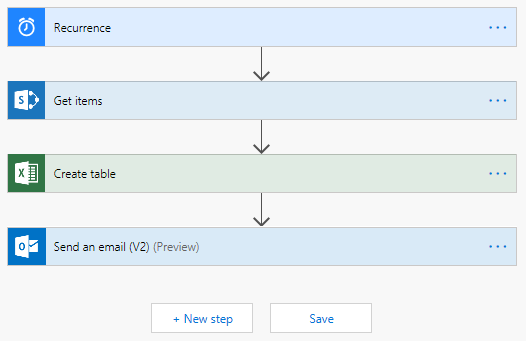 Automate Tasks Across Different Business Systems
Power Automate has the capability to interact and automate processes across hundreds of applications via the use of connectors. Connectors can either be included with the current licence that you already have to use Power Automate, or can be added as a premium connector which does have an additional cost.
Power Automate can connect to applications both within the Microsoft eco-system and external sources as shown below: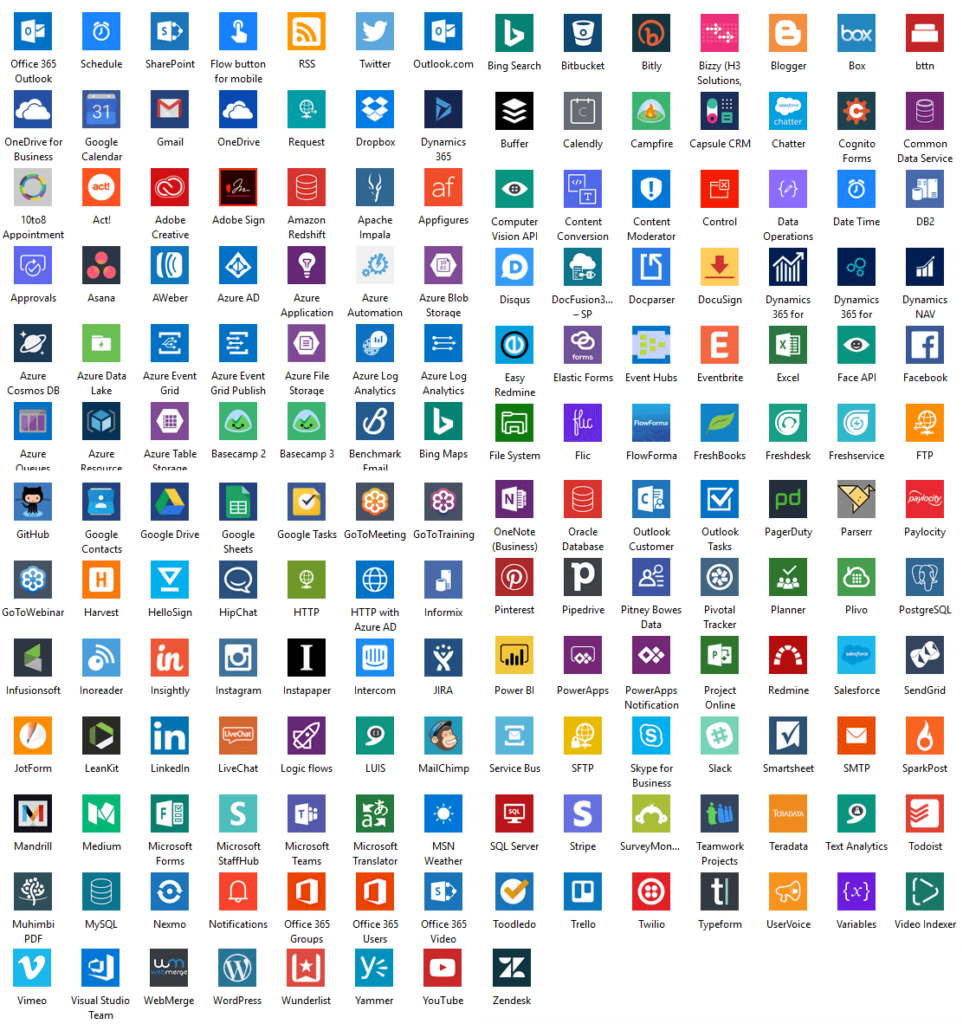 This allows Power Automate to have nearly limitless potential and possibilities of integration with the current business systems that your company uses daily.
Time Saving
As stated earlier, Power Automate has many ways of being able to reduce the amount of time and effort spent on manual tasks and processes. Another way that Power Automate can save time is with the process of decision making. Using processes such as approval workflows, users can quickly respond to decisions based from information passed to them with a simple click of a button. The workflow can then handle the rest of the process based from the decision that the user has made.
For example, this can be used in processes such as requesting annual leave where an approval can be sent to a line manager showing the requested leave information and the information of any other users that currently have leave booked or any conflicts that this may cause. The line manager can then easily send a response in which the workflow can be used to approve or reject the request that has been made.
Pre-Defined Templates
Change can always be met with some resistance. Because of this, there will always be a need to train users in the use and functionality of Power Automate. Power Automate does have a simplistic system which is user friendly and requires no code to create and apply automation to business processes. There is also a range of several pre-defined templates that can be used to handle the creation and automation of processes such as: creating an approval task, sending an email to recipients, or automatically saving email attachments to a OneDrive for Business.
In conclusion, Power Automate can provide several benefits to organisations and their overall productivity in a simple but effective way via the process of automation.