Microsoft Mesh will launch as a collaborative, mixed reality platform that brings multiple colleagues into a 3D space to collaborate. Microsoft Mesh is the platform on which mixed reality experiences are built to provide a natural collaboration experience using 3D avatars in a shared space.
What is Microsoft Mesh?
Billed as the next step between the physical and digital worlds, Microsoft Mesh aims to transcend the traditional boundaries of space and time by allowing colleagues to join immersive experiences from any device, in any location. It will enable fully engaging applications that allow you to easily interact with others as if you were face to face, collaborating on 2D and 3D content.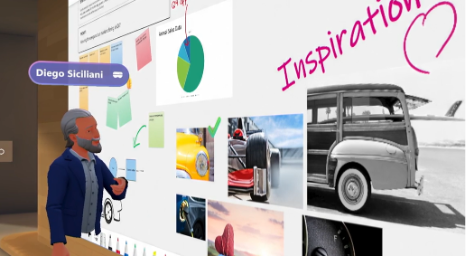 The underlying technology that Microsoft Mesh is built upon gives a robust developer platform that fully utilises Azure Active Directory and Microsoft Accounts, intuitively connecting users, content, and activities through Microsoft Graph.
Presence within the Microsoft Mesh platform allows the audio to be directionally emitted into the 3D space consistent with your relative position and those of the other participants in the session, meaning if you're sat around a "virtual" table, the audio directions will be as accurate as possible. This coupled with the movement and interaction of the avatar, the experience delivers a deeper connection and engagement with your colleagues no matter where you are.
Using the new Microsoft Holoportation, you can be represented in the Mesh Meeting as an avatar, that can be fully customised, or as your photorealistic 'self'.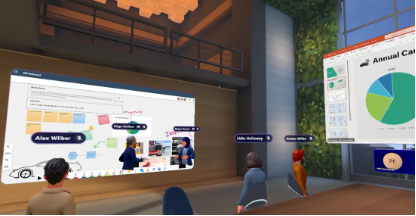 Why use an avatar?
The new Microsoft Mesh avatars are available to fully customise and use within Microsoft Teams for Mesh. Avatars offer an alternative solution for users to represent themselves, online, without turning the device camera on.
Multiple versions of an avatar can be made, depending on the type of meeting you are attending. These can be particularly useful if you are attending a meeting whilst travelling or you may not be in the suitable location with poor lighting conditions.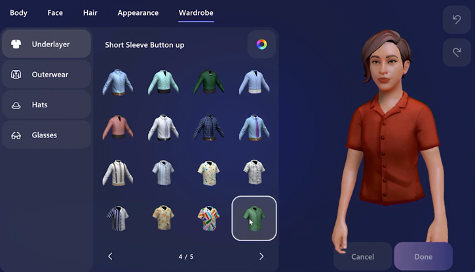 The avatar option is a nice alternative to appearing on camera as you have likely experienced yourself, sometimes you just don't want to switch your camera on. Avatars allow you to still provide some engagement as opposed to being "off" because you can still display emotions and feedback.
A clear case of why you would want to use avatars needs to be established within your company and some of the benefits we see are that for people who suffer with body dysmorphia or simply do not wish to be on camera – being represented by an avatar allows them to be more inclusive.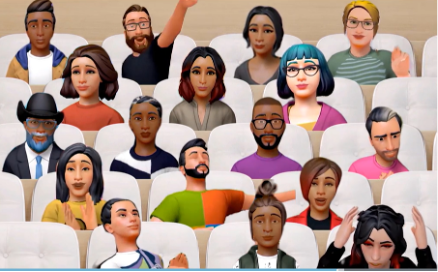 There has been some criticism with the introduction of avatars, but this was a similar case to when emojis were introduced in recent years. The human connection is always the key and reading emotions is part of the art of conversation. We see this as another way to express yourself, but it won't be the only way to meet with colleagues, it's a great additional way to interact – an alternative.