Microsoft has recently announced a new and improved OneDrive experience that is faster, more organised, and personalised for work and school. The new OneDrive home page and file experiences across Microsoft 365 have been given a visual and functional upgrade, with additional features coming soon making it easier to access and share files quickly without having to do any organising.
Get personalised with new 'For You' area
Microsoft's new and improved OneDrive Home experience is designed to help users find and work with their files more efficiently. With the new "For you" area, AI-powered file recommendations are used to surface files that are personalised to each user, bringing the most relevant and time-sensitive content to the top of their OneDrive.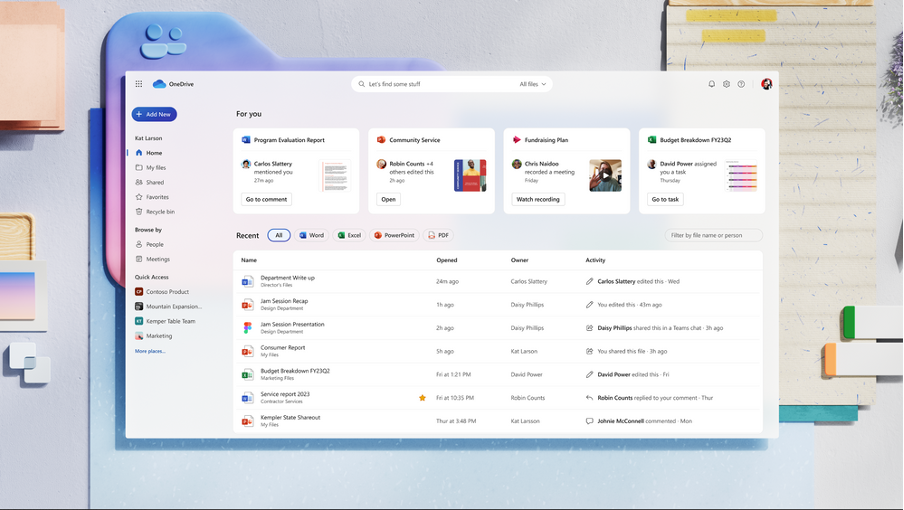 Share and collaborate with ease using the new 'Shared View'
Microsoft is making it easier for users to collaborate on files with their co-workers in OneDrive. The new "Shared" view allows users to see all the files that have been shared with them in one place, regardless of where the file was shared, who shared it, or whether it was internally or externally shared.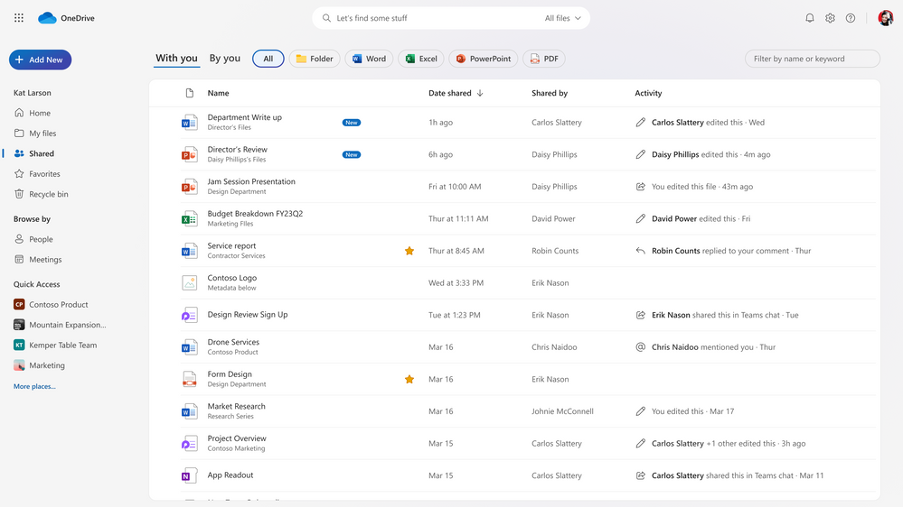 Connect and collaborate with the 'People View'
The new "People" view organises files by the people users are collaborating with, making it easier to find files they're working on together. This context-aware and adaptive experience allows users to pin people to the top of the view for quick access, and activity previews help keep them up-to-speed on collaboration without having to open the file.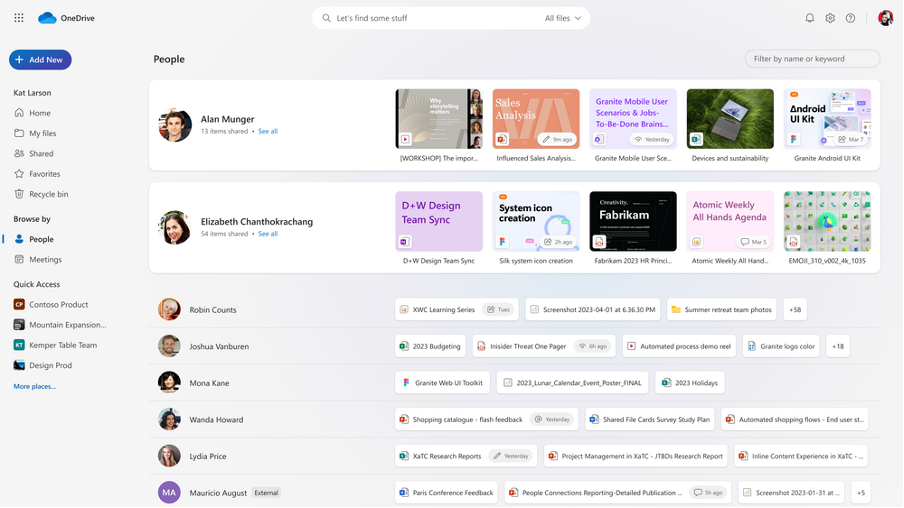 Keep track of all your meeting files with the 'Meetings View'
To bring all files shared during meetings to users, Microsoft has created a Meetings view that surfaces all files shared during meetings, meeting chats, notes, and Loops. This view is organised by upcoming meetings, followed by recent meetings, and it brings all files shared in the meeting, even those users were not able to attend.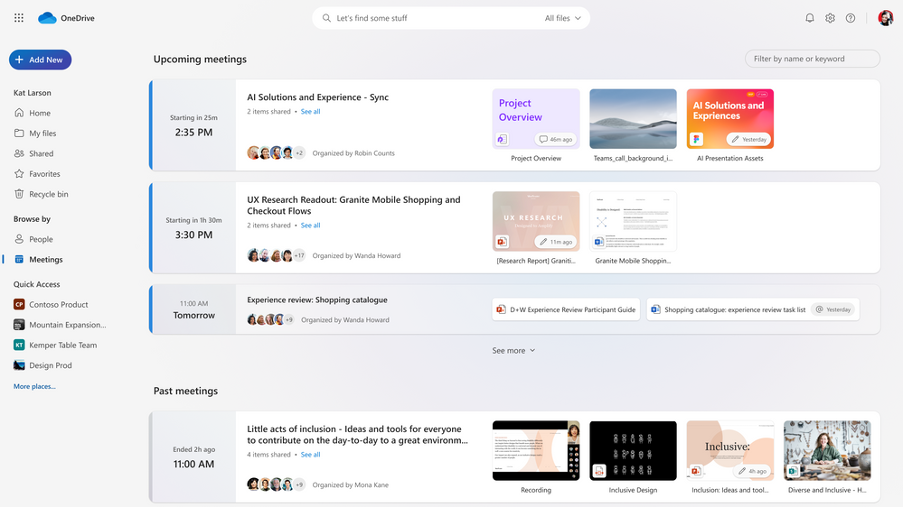 Filter and colour your way to file management bliss!
Microsoft is adding new features to OneDrive that make it even easier to find and manage files. Users can now filter their view by file type, allowing them to drill down to all their Word, Excel, PowerPoint, and PDF files. Once users have filtered their view to a certain file type, they can then search within that view. In response to user feedback, Microsoft is also adding the option to change the colour of a folder, giving users at-a-glance signals to locate their content while adding a touch of personality to their OneDrive.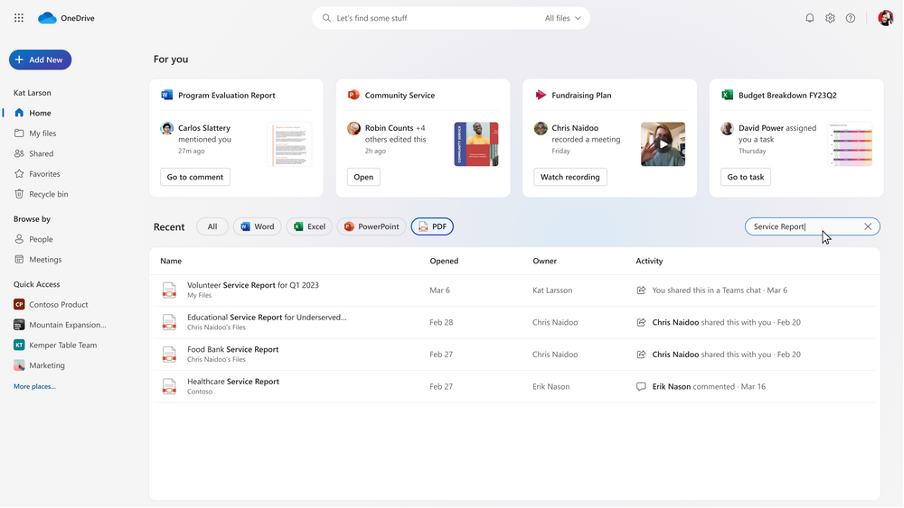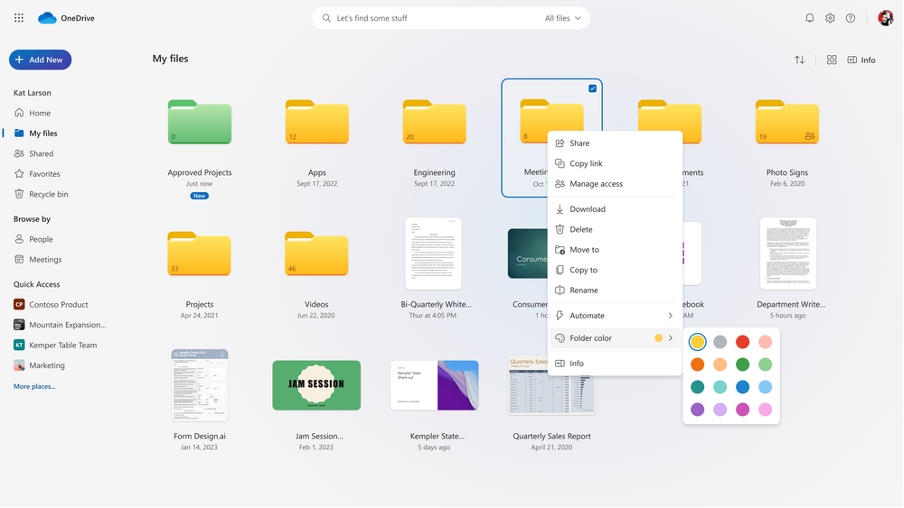 Stay organised with favourites and file shortcuts
Two new ways to manage and find important files are also being added to OneDrive. Users can now easily favourite files in OneDrive using the familiar 'star-tap' experience found in Microsoft 365 apps. All favourites will appear in one organised view, no matter which app was used to favourite them. To help easily get back to shared content, users can add File Shortcut links to them within their existing OneDrive folders.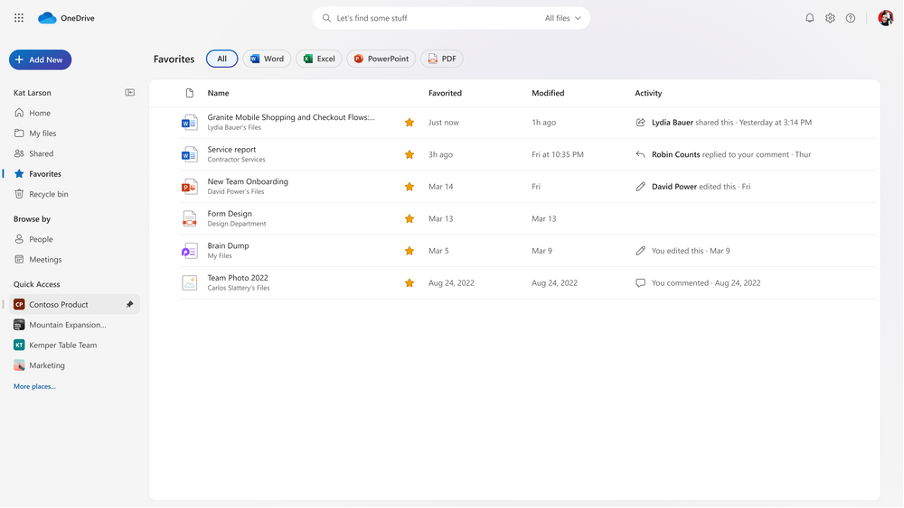 Sharing made simple with optimised, unified file sharing
Microsoft is also optimising the unified file sharing experience OneDrive delivers across Microsoft 365. The Share Sheet has been rebuilt to be less cluttered and simpler to use, and the "copy link" experience has been improved, providing a clear on-screen confirmation that the link has been copied.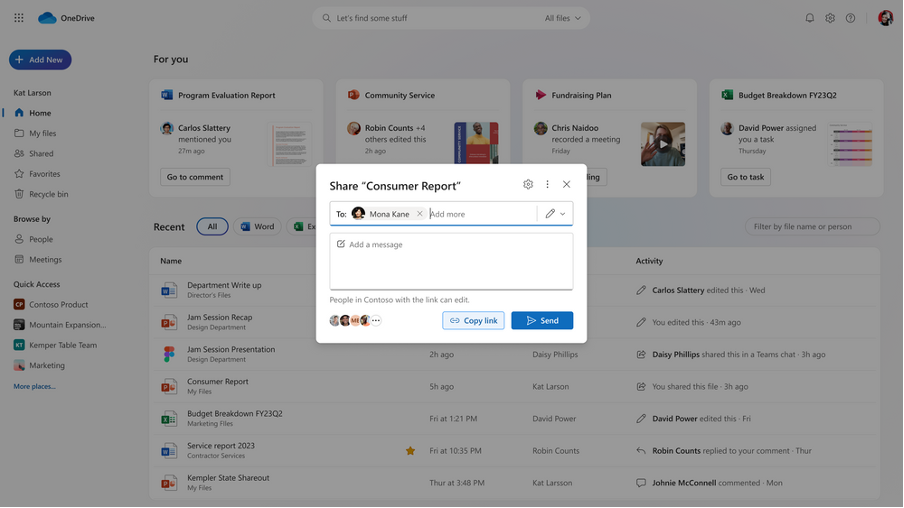 Consistent and familiar OneDrive experience in Microsoft Teams
All the innovative updates mentioned above will also be available in the Files app in Teams, providing a consistent and familiar OneDrive experience whether users are using OneDrive in their browser or working out of Microsoft Teams.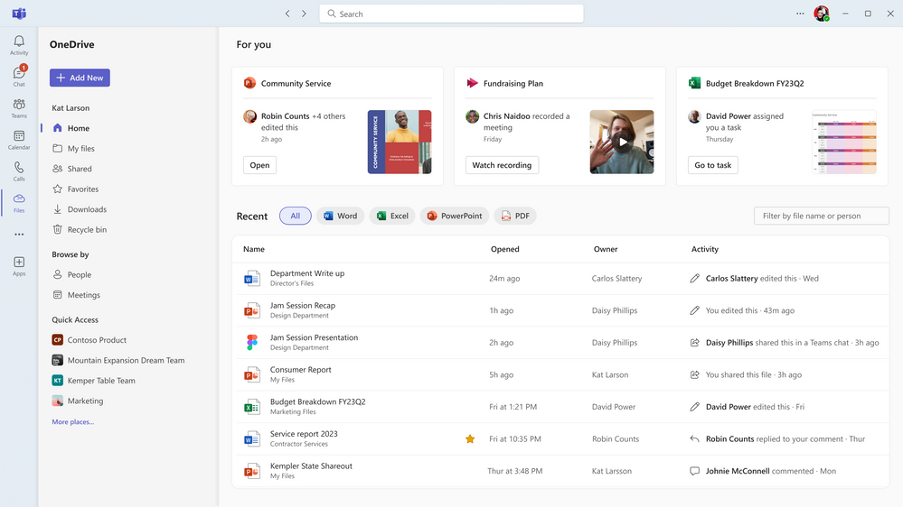 Work offline and open non-office files with ease
Currently, when users are offline and want to work on a OneDrive synced file, they need to open the file in its desktop client, make their edits, and save it. Their changes then sync to OneDrive when they are back online. Soon, users will have another option for working offline. "Available when offline" will allow them to go offline and continue working on files in their browser, with changes syncing automatically to OneDrive once they are back online. With the new Open in App feature, users will be able to open non-Office files, such as PDFs, JPEGs, and MP4s, in desktop apps to view and make changes to those files.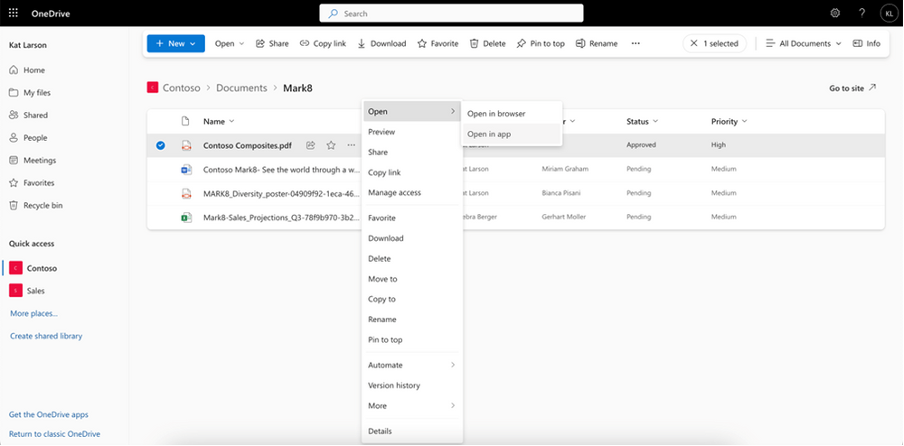 With these updates, Microsoft OneDrive is the future of file management, making it easier and faster to access and share files while increasing productivity.
When can I use these new features?
The new OneDrive experience is rolling out gradually, with some features already available and others coming later this year. Here's a breakdown of the release schedule:
The new OneDrive Home experience is now available in OneDrive for work and school.
The Shared view will roll out this quarter.
The People view is expected to ship later this year.
The Meetings view is expected to roll out later this year.
Filters for file type and coloured folders are coming later this year.
Favourites will be available to everyone this month, and File Shortcuts are coming later this year.
The new sharing dialog will be available later this year.
The Files app in Teams will get these updates by the end of the year.
"Available when offline" and Open in App features are also coming later this year.
So stay tuned for all these exciting updates!