Creating a great experience for new and existing employees has become as important as ever as we face the great resignation with more and more numbers of employees quitting their jobs. The pandemic has changed how people think about life, work and what they want out of both which is why the first impression you make, really counts!
Recruitment is extremely tough right now for all line managers and your HR teams as they spend more and more time, resources and money which can quite easily become wasted through an unsuccessful onboarding experience for your new joiner who decides that the company is no longer a right fit.
We started to map out our onboarding tool based on our internal processes to build a starter for 10 on what we'd like to see from our perspective, this enabled us to build an onboarding prototype that we could then use and take to our Percy Community.
Our Percy community is a broad range of organisations from small to large which has a wealth of knowledge we wanted to tap into to see how we can make this tooling suitable for all businesses. If you are interested in hearing about Percy or joining our community, you can find out more here.
Where we were aligned with everyone we spoke to, was that onboarding needed to be intuitive and a smooth experience for both new joiners and HR. It's quite easy to create clutter or fill up pages and pages of content which can become an overload of information. So, let's strip it back and focus on the experience from a new joiner's perspective, how can we create a welcoming experience to introduce them to our company, what information do they need before they begin and what tasks will we need them to complete.
There is an onboarding model you may be familiar with called the 4 Cs of onboarding which comprises of:
Compliance
Clarification
Culture
Connection
Traditionally, the primary focus has been on compliance - too often people are sat down in a training room, watching videos, slides and health & safety presentations which frankly can be dull. How can we focus on the Culture and Connection and make these the 2 most important "Cs" in the model?
So, how can Percy People transform onboarding within your organisation?
1. Create an engaging experience from the moment they say 'YES'!
Candidates are being ghosted from the moment they get an offer to the day they join. Let's make the experience great from the moment they say yes to the moment they start their first day.
If you can turn on guest access, you can get them started on their onboarding journey straight away with the added ability to transfer a guest account's progress to an existing user account once IT has created them as a user. If guest access is disabled, you can still use the tooling, but you can only introduce your new joiners once they have a company email address.
This means you can help your on-boarders get to know the business, its culture, and what the teams are like and understand the key stakeholders before day one. Get a head start on important paperwork and the essential courses so you can spend your actual time together focused on the job & connection.
2. Improved visibility for line managers and HR teams.
We've made it easy to keep track of the progress your new joiners are making in real-time and for them to easily get in touch with their onboarding buddy, line manager or responsible HR contact if they have any blockers or questions.
HR contacts and line managers will also receive notifications on specific steps that have been completed by the new joiner, so they can stay up to date without having to chase or actively monitor the system.
From a line manager's perspective, you can get access to all the tools that HR have; however, your view is slightly restricted where you can only create onboarding for people that report to you, and you can only see reports where you are their line manager.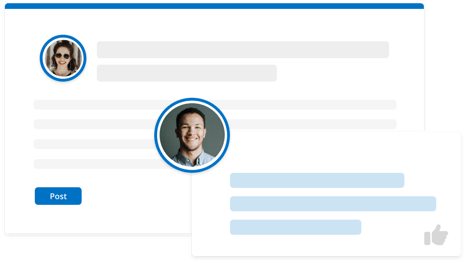 3. Increase efficiency with a fast and intuitive process.
Our onboarding tool gives you the ability to create steps, these are the checklist items that you would need your new joiner to complete. Once you have steps, you can create journeys which is a way to template your steps so you can create very specific journeys based on the role, office, or training that an individual needs to make it a personal experience which is repeatable.
All documents and forms can become online based so you can replace your manual processes with our tools and automation.
4. Establish a strong company culture and reinforce values
Use the platform to get your culture, brand, and values across clearly so your new joiner can be confident that you are both aligned. Your onboarding process is a reflection of how your company prioritise and cares for employees, what a great opportunity to welcome someone new to your organisation.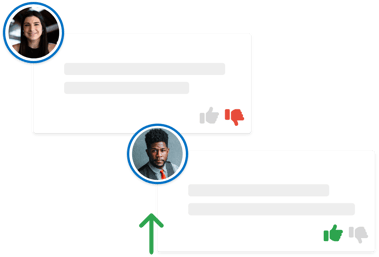 5. We make work better
Let's make the most of the licensing you already have with Microsoft 365 instead of investing time into another tool or system.
Our tools introduce a process you can implement with automation and reporting to help reduce time spent throughout onboarding for your HR teams and enhance the experience for your new joiners. You can also use this opportunity to really introduce and nest your teams together to make them more cohesive. We hope to have less disruption from people leaving and joining constantly.
A new job is a big decision and potentially a big risk. Change can be scary so let's make our new joiners welcome, comfortable and confident in their decision.
We believe we have built an intuitive, personalised and beautiful onboarding experience that makes use of your Microsoft 365 and SharePoint licensing that's easy to integrate and connect to any external systems or forms you currently use for your onboarding process.
Percy Onboarding is the first release of our Percy People suite of tools we are targeting to help solve many problems HR face, Percy People's toolset will strive to make work better. If you are interested in transforming your onboarding within your organisation, please don't hesitate to get in touch.