What is Microsoft Loop?
In November 2021 at Microsoft Ignite, Microsoft Loop was announced and as of March 2022 we've started to see Loop components being rolled out for Microsoft Teams. Next we will see similar features in Outlook mail (Preview). We wrote a blog in November after the announcement, which you can read here.
Microsoft Loop is a new way to work together by allowing us to think, plan and create together. It consists of 3 core elements:
Loop Workspaces: Shared spaces to see and group everything together in one place like documents, notes, whiteboards and more, related to the project. COMING SOON.
Loop Pages: Flexible canvas within workspaces that grow to match the size of your ideas. They are the building blocks that allow you to pull in records, track tasks, and capture progress. Space to brainstorm, build on each other's work and react
Loop Components give you tools to collaborate inside conversation where you are already working whether it's Teams or Outlook.
Introducing Microsoft Loop Components
Now available in Teams is Loop components, when you select it you can start to build components like lists, paragraphs and more that you want to build out and collaborate with your colleagues. This is live collaboration in the message posted rather than the usual back and forth, meaning you can start a chat with your colleagues in Teams and soon in Outlook email to get their input on a Task list, paragraph, and more.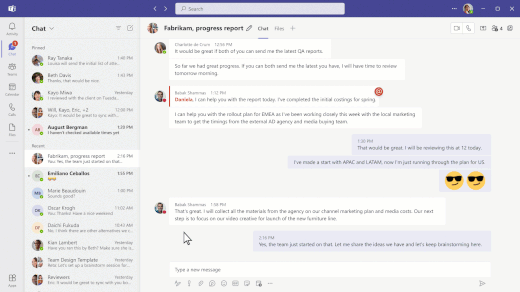 We've been seeing Loop components appearing since around March 2022 and with these new features in a Microsoft Teams chat it is bringing new ways for us to collaborate with our colleagues.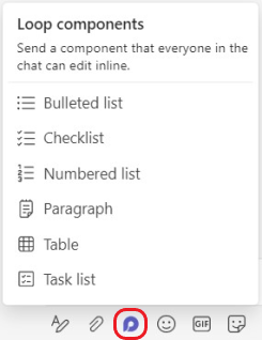 You could use these components for a variety of reasons. Maybe you want to get the right blurb for a blog you're working on then you could use the Paragraph component in a Teams chat to get people to update and reply. Or perhaps you want to prepare a meeting agenda and crowd source using the Table component.
Voting table are another component that is due to be added but at the time of writing is currently unavailable. It looks to provide another opportunity for collaboration and voting on ideas and more.
We heard in May 2022 that Loop Components will soon be available in Outlook email, meaning once it is we will soon have the ability to collaborate on these components in Teams and Outlook depending on the audiences preference.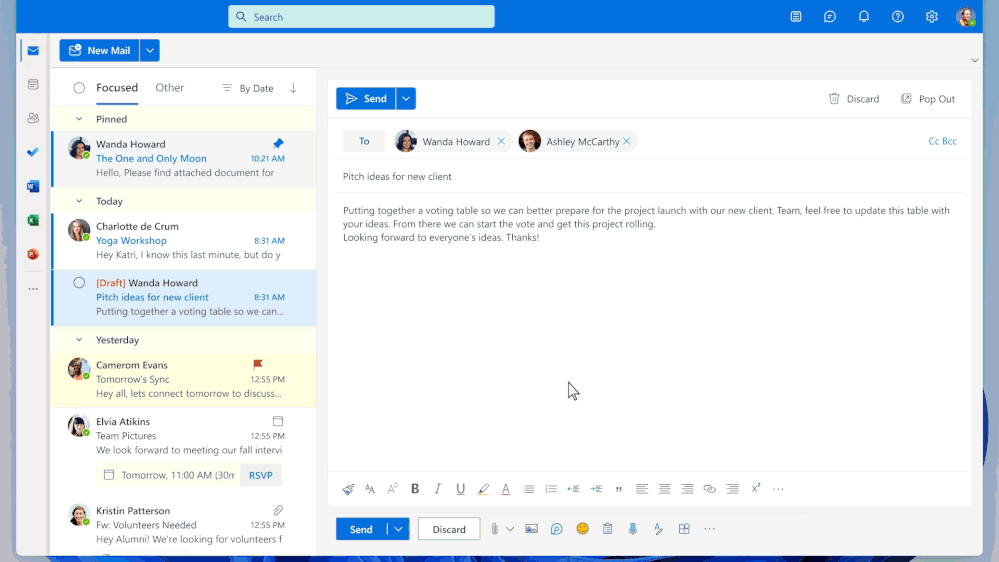 We're looking forward to seeing how Loop components in Outlook email will change the way we work further.
Our Thoughts
Loop components is a different way of working, we've seen similar with co-authoring in our Microsoft Apps like Word but this allows us to collaborate, brainstorm, manage project and compile data all through a Teams chat and soon in our Outlook email. It does not replace our usual tools to create content but gives us a new way to collaborate and prepare those files. For example when you're creating a document and want to run a paragraph you can send a paragraph component across to a colleague to have them review and make changes live. Or If you are having a Teams chat and want to assign actions you can create a task list and each of you in the chat can update it as you go about your day. There is some real potential here for changing the way we work.
Currently we can only use Loop components in a Teams chat with people and not inside a Teams channel post. This is fine if your looking for live responses and updates but there can be a downside or confusion around when to use a Loop component. Consider when introducing this to your Champions discussing options when to use this verses other apps. For example if creating task lists where the content should live in a Teams channel they may be better using Planner rather than having a separate chat using the task list in Loop components.
This is one of those tools you really need to use with your colleagues to see the benefits. Once you start using it and see the benefits it can be a really useful addition to the way you work.
We're looking froward to seeing how Loop continues to improve and how customers start to use it to change the way they work. Let us know how you're using Loop components and what you think of it.
Resources
Here are some resources to give you more information and help you get started with Loop components, but if you would like to find out more, come and speak to us.