Mark your calendars, Microsoft 365 Copilot will be generally available for enterprise customers on Wednesday 1st November 2023!
What is Microsoft Copilot?
Copilot for M365 is an AI-powered assistant integrated into your Microsoft 365 environment. It's more than chat interface (such as Chat GPT) where you can ask for what you want in natural language and the technology is smart enough to answer and generate content. Microsoft have specifically designed Copilot to be just that – a copilot that sits alongside you within Microsoft 365 apps to help navigate any task.
Copilot combines the power of large language models with your data in the Microsoft Graph and the M365 apps. This seamless yet sophisticated engine enables it access to your content and context from the Microsoft Graph in real-time. Allowing it to produce answers based on your business data, such as documents, emails, calendar events, chats, meetings, and contacts. It integrates this information with your current work situation, like the ongoing meeting, recent email discussions, or chat conversations from the previous week, to provide precise and contextually relevant answers turning your "words" into the most powerful productivity tool on the planet.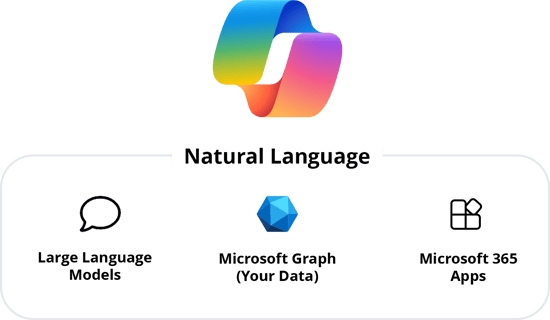 From the ground up, Copilot is built on Microsoft's trusted and comprehensive approach to enterprise-grade security, privacy, identity, compliance and responsible AI. When enabling Copilot across your organisation, you can do so with knowledge that.
Copilot automatically inherits your existing M365 security, privacy, identity and compliance policies.
Your organisation's data is logically isolated and protected within your M365 tenant ensuring you're always in control.
At the tenant level, Copilot respects individual and group permission policies
So, what can Copilot do?
Microsoft 365 Copilot isn't just a better way of doing the same things. It's an entirely new way of working. Built directly into the tools you rely on every day, you can leverage the power of Copilot to enhance creativity, productivity, and skills. Sometimes Copilot will be right, other times usefully wrong — but it will always put you further ahead.
Copilot in Word - Copilot writes, edits, summarises, and creates right alongside you. Jump-start the creative process so you never start with a blank slate again. Copilot can create a first draft to edit and iterate on, provide some additional details to enhance and support your document and if you're short on time, generate summaries of entire documents — saving hours in writing, sourcing, and editing time.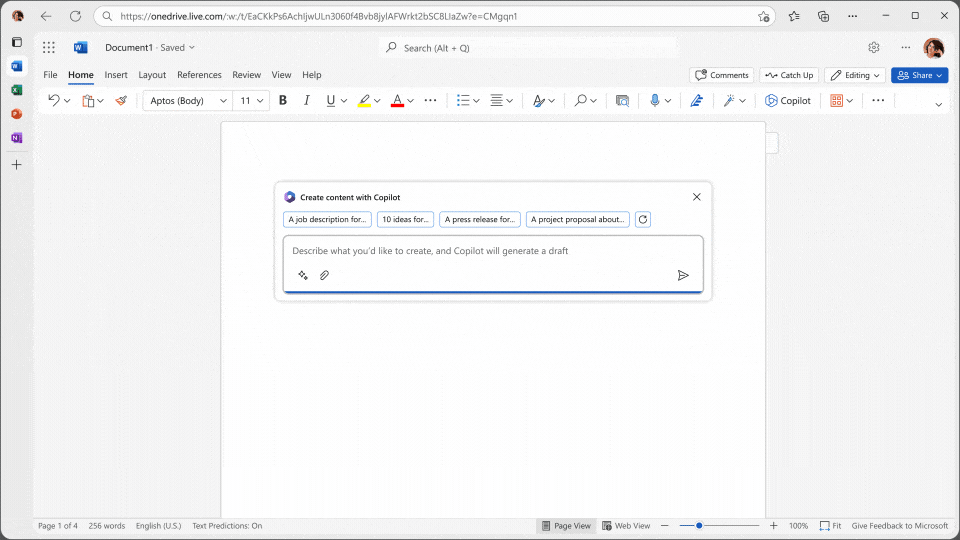 Copilot in Powerpoint - Copilot helps you turn your ideas into stunning presentations. With a single prompt, Copilot can create beautiful presentations whilst populating them with relevant content from a document you made last week or last year. In addition – and rather brilliantly – you can let Copilot manage your animations, and transitions and provide suggestions on the structure of your deck.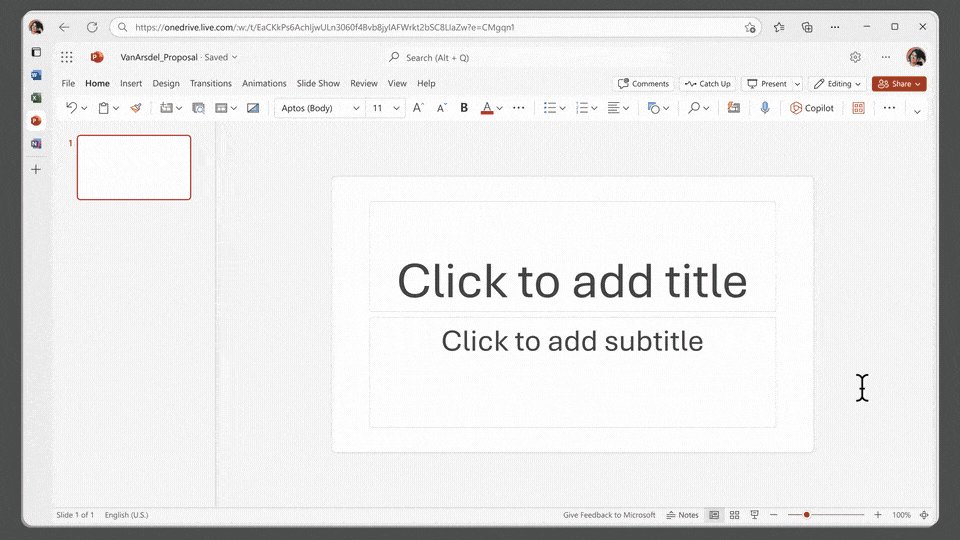 Copilot in Excel - Copilot works alongside to analyse trends and create professional-looking data in seconds. With a simple prompt, you can uncover advance insights into your data whilst it highlights, filters and interprets your data. If you're like me and find yourself searching online for Excel formula help good news Copilot can get formula column suggestions for even the most complex calculations.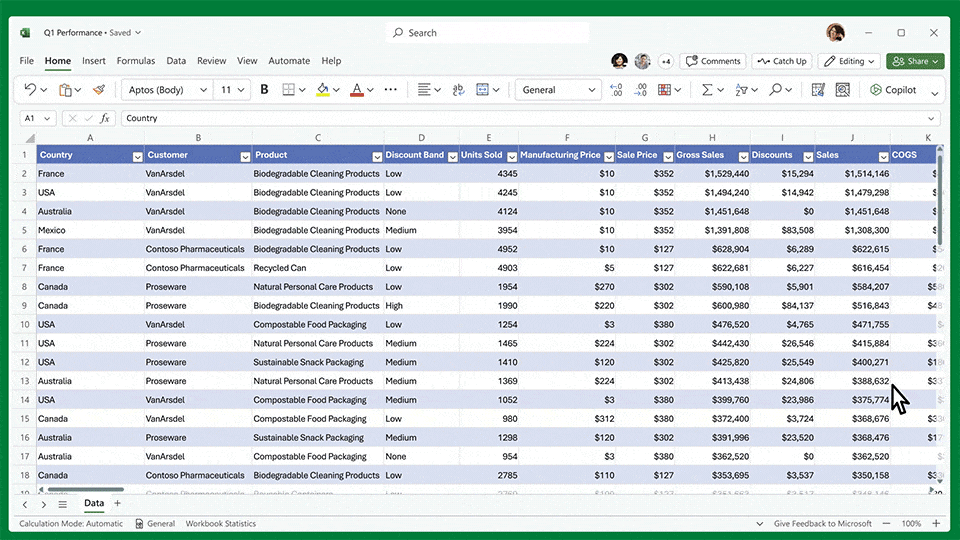 Copilot in Outlook – From summarising long email threads to quickly drafting suggested replies, Copilot in Outlook helps you clear your inbox in minutes, not hours. You can even ask Copilot to flag important items such as customer feedback and supplier concerns.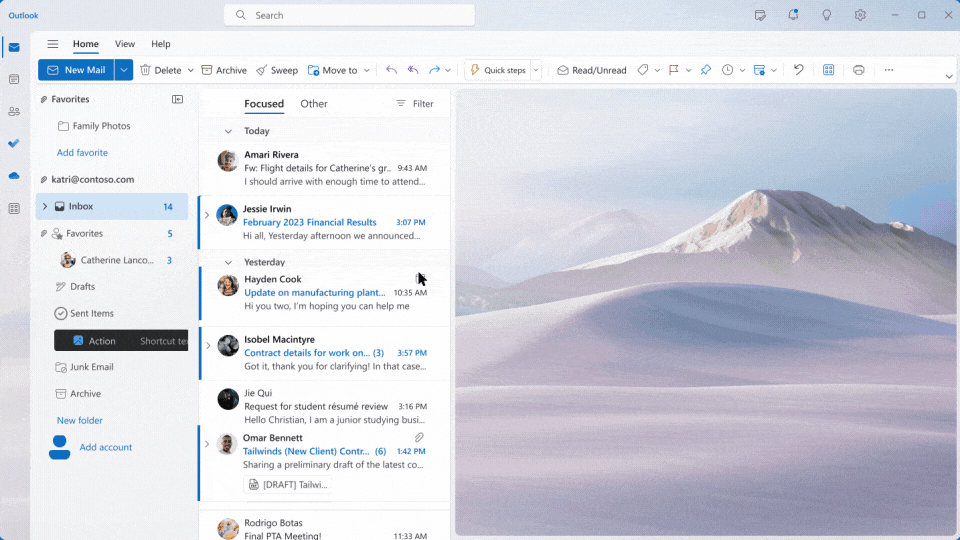 Copilot in Teams – Supercharges how you interact and follow up on customer and colleague meetings. In real-time, It can summarise key discussion points including details such as who said what and – rather terrifyingly (in a clever way!) where people are aligned and where they disagree then suggest action items on the back of a summary generated.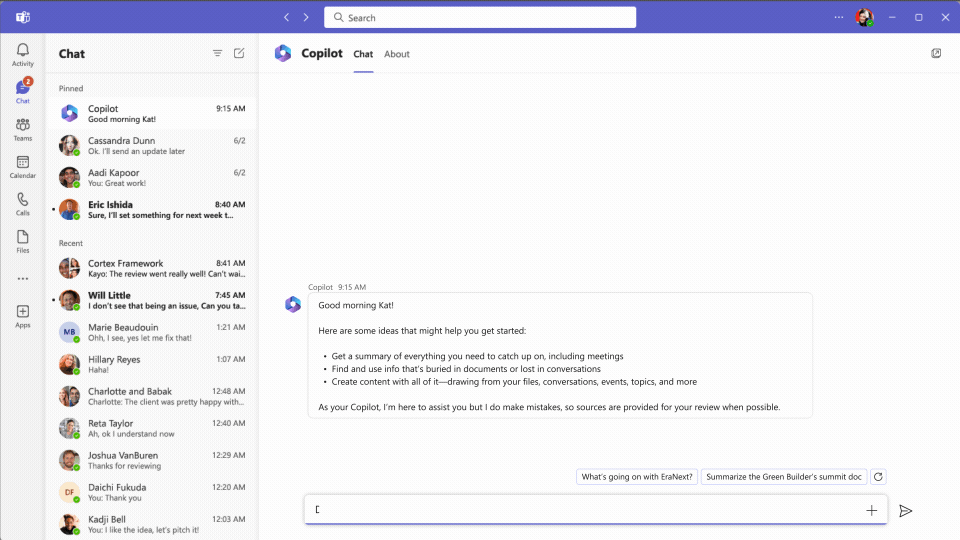 Get prepared for Copilot
From licensing, end user training to governance and document management there's a lot to prepare if you're looking at adopting Copilot successfully within your organisation.
Key details to note: Starting Wednesday, 1st November 2023, Copilot will be initially available to Enterprise customers at a rate of $30 per user per month. To access this, users must have either a Microsoft 365 E3 or E5 license. Microsoft has not yet provided a specific date or general timeline for its broader release. However, when it becomes more widely available, users will need either a Business Standard or Business Premium license. Your end users will also need an Azure Active Directory account, to enable them to access the Microsoft 365 apps and services that work with Copilot such as Word, Excel, PowerPoint, OneDrive, Outlook, Loop etc.
Getting your environment and content prepared for Copilot is the key to enabling its full potential. The way you file, tag, label and store your content will have knock-on effects in the way it interacts with your information but also it's output and responses. It's also crucial to factor in content oversharing to ensure the information that shouldn't be shared more widely becomes available to all.
If you're wondering how Copilot for 365 can be integrated into your current systems, what tasks it can handle, or how it can boost your team's productivity, speak to us! We've developed a 'Copilot readiness workshop' to enable organisations to fully understand and prepare for the Copilot era. Want to learn more? Get in touch below and we'll be in touch!
Check out our previous insights on all things M365 AI:
Bing Chat for Enterprise: Elevating Workplace Interactions
Windows 11 Copilot: A Consumer-Centric AI Companion
Unveiling Microsoft 365 Chat: Your New Workday Companion